UV LED oven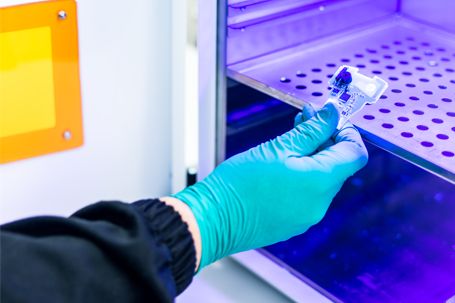 The UV / LED oven more particularly called UV oven is used for the polymerization of UV photosensitive adhesives.
After application of the UV adhesive, the adhesive parts are placed in the enclosure of the UV oven according to the defined time and the prescribed exposure distance from the UV glue, for efficient and safe polymerization in a few seconds.
UV ovens are used for different types of applications, in particular in the laboratory for prototyping as well as on semi-automatic production lines.
ADVANTAGES
All in One: Oven & UV LED
Several existing wavelengths (from 365 to 460nm)
Energy saving, easy to use
Large insolation surface
For small to medium series
Robust and easy to use

Reference

Dimensions

Cooling type

Internal separation

Included

Informations

Technical datasheet

KEOL-FOUR CUSTOM-MADE
de 100x100 jusqu'à 500x500mm
Ventilation et filtration à charbon actif
Plateau à hauteur réglable
Lampe sur demande
KEOL-FOUR8 220
220 x 230 x 130 mm
Fan
-
LED lamp 395 nm 150 x 150 mm- 2w / cm²
KEOL-FOUR LED 300
300 x 300 x 300mm
Fan
Aluminum mobile shelf
Lamp on request
KEOL-FOUR LED 500
500 x 500 x 400mm
Ventilateur
Aluminum mobile shelf
Lamp on request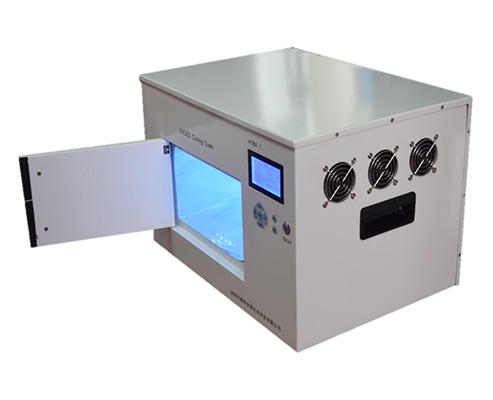 KEOL-FOUR8 220